Find new opportunities with other organizations similarly focused on supporting refugee youth. 
Resources by Area and Region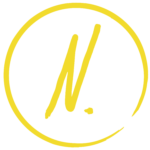 Narratio activates, supports, and highlights the creative expression of young people, with a focus on displaced populations.
StreetWise Partners pairs volunteers with mentees who are unemployed or underemployed to provide them with the skills, resources and access to networks they need to secure and maintain employment.
We help youth bridge the gap between the Eritrean + American experience, and support their future success. Programs in DC/MD/VA.
Inspiring leadership, academic success, and connections among refugee youth through active dynamic learning outside the traditional classroom.
L.A.C.E.S. hosts a Refugee Youth Soccer Camp in the greater Washington D.C. area. This is a fun opportunity for children from all nations and languages to unite over the common language of soccer.
The Refugee Youth Project (RYP) helps school-aged youth develop the knowledge and skills required for academic success and positive integration. Programs include after-school support, summer school, college access, and community arts.

Corner65 is a refugee, youth-led program geared to spark creativity, community engagement, and overall health & wellness.
The Dream Project empowers Virginia students whose immigration status creates barriers to higher education through access to scholarships, resources & mentors.